Well, get your gears on. Exploring wildlife is one of the most beautiful things in life. Observing the animals and knowing about the end number of species that exist will astonish you. Exploring wildlife is adventurous and challenging at the same time. Entering the woods open is dangerous, although, on safari, you will have guards with you on the jeep. Here is a list of favorite safaris in the world
1.Okavango Delta, Botswana
Okavango is popular for being in the top list for Jungle safaris in the world. This is the best place to explore the real wildlife. The safari is done on elephants. Most importantly, It gives you a real-time experience.
2.Ranthambore Park, India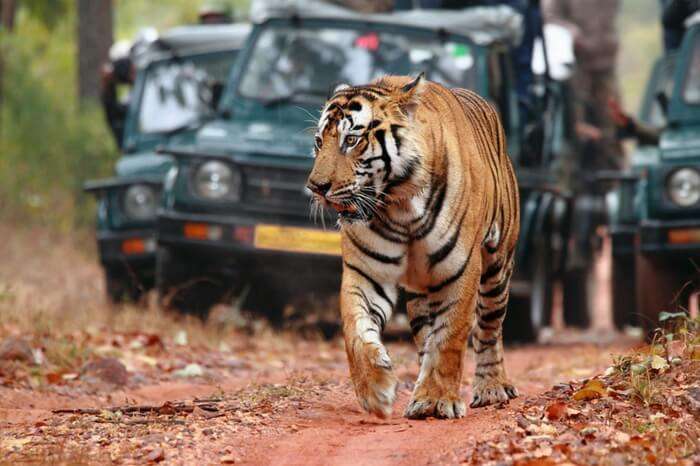 One of the deserted looking areas in India. The safari is done on a jeep and the view is just amazing. The yellow tint over the sunset makes the jungle look so beautiful. There is a possibility of finding tigers here. Other animals are free and harmless. The paths are safe and one can enjoy the sense of wildlife with patience here.
3.Ongava Park, Namibia
Africa's best kept secret places. The safari ride is amazing and feels authentic. The place is not famous to find lions, rhinos or elephants although you can certainly stay in their little camps to observe the wildlife in the night.
4.Kruger, South Africa
One of the best safaris in the jungle of Kruger. You can big mammals here. All the place is covered by heavy bushes and the birds chirping gives the actual sensations.
5.Yala Park, Sri Lanka
Known for its leopards, the place is situated in the parklands of Srilanka. It's closer to the capital Colombo and is filled with a lot of elephants around.
6.Jim Corbett Safari, India
Jim Corbett safari in India is one of the beautiful safari's. The jeep safari and the jungle filled with a lot of different animals give a thrilling sensation. The birds chirping and the animals making their sounds. So, if you're a wildlife enthusiast, this is one of the best places to visit in India.