They say the way to a man's heart goes through his stomach. Indians love their spices and food a lot. From North to South, each area is known for some distinct cuisines and dishes which are famous only to their region.
Himachal Pradesh refers to the state of the great Himalayas. It is known for having a cold climate throughout the year and hence the food distribution is as such. Most people eat nonvegetarian food to help them stay warm on the inside.
There are various types of restaurants that cater to various needs. From roadside shacks serving piping hot soupy Maggi to lavish 5- starts serving apricot halwa, you can find it all. Read on to find out about some lip-smacking dishes to try when you visit Himachal.
1. Dhaam
The Dhaam is what you can typically call a traditional thali. It usually contains all the main staple items of the Himachali people and is served like most traditionally served thalis.
It has dal, rajma, rice, any type of flatbread and served with two or three sabzis or curries. The bur ki kadi is a famous dish that is spiced yogurt watered down to make a curry tinted with some sweet jaggery. The Dhaam thali is usually an attraction during festivals and is best enjoyed then.
2. Bhey
Bhey is made using tender lotus stems. These stems are cut or sliced thinly and then coated with some besan ( gram Flour) and seasoned with salt and condiments. It is then deep-fried.
These are basically like potato fritters but substituted with tender lotus stems. It is very popular in most households and eaten with relish and delight.
3. Trout Fish Fry
The trouts found in the Kullu region are very tender and tempting to eat. This fish is especially famous in the Kullu Manali region and should be tried for its unique texture and flavors.
The fish is marinated with some light Himachali spices to make sure its taste remains the same. his is usually served as a starter with some vegetables on the side.
4. Chana Madra
It is a staple in every Himachali diet and is very easy to make. The main ingredients are chickpeas, yogurt, and gram flour. It can be prepared with a variety of spices and condiments as per taste.
Traditionally, Cloves, cinnamon sticks, and a bay leaf or tej patta along with some cumin, onions, and chilies are fried in oil after which the peas are added. This is a very tasty and simple dish which you can also try at home.
5. Himalayan Pahadi Chicken
Chicken is one of the staple diets of most Himachali people and eaten during lunch. There are many varieties of chicken which are made but pahadi chicken is the most popular and tasty.
The chicken is marinated and then stir-fried. Mint, coriander and red chilies are used to give it a distinct taste. It is simply a delight to taste buds. garlic can also be used to enhance flavors.
6. Mittha
As simple as it sounds, Mittha is the traditional mitha rice or dessert prepared in Himachal. It consists of sweetened rice along with saffron and dry fruits.
It is usually prepared during special occasions and heavily laced with dry fruits. Do not count your calories as you gorge on this delightful dish.
7. Siddu
Siddu is a snack or side dish served along with the meal. It is made from fermented wheat flour. It is along and arduous process but gives a very tasty result.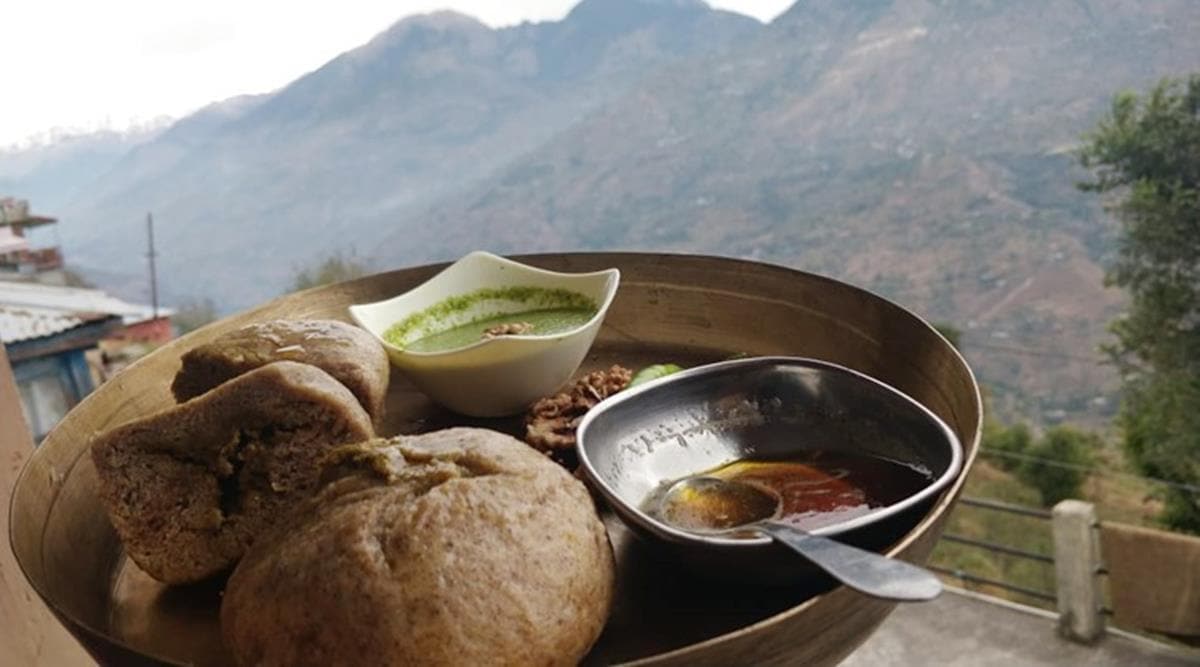 The dough is first half-cooked directly on the fire and then steamed to cook it to perfection. It acts as a substitute for bread and can be served with vegetables or meat.
8. Akroti
This buckwheat flour cake is one of the most delicious sweets you will ever eat. It is prepared with buckwheat flour and then seared into pancakes. It was first discovered in the Spiti valley but is now enjoyed all over Himachal.
9. Tukdiya Bhaat
It is a rice delicacy of the Himachali site. Just like the Biryani of Hyderabad or Shahi Pulao of the Mughal era, this rice specialty is made with vegetables and spices. It has a very heavy aroma and is loaded with fragrant spices.
10. Lucchi poti
Lucchi poti is like a pot roast of the Himalayas. It is a very filling and tasty dish. Its main ingredients are the intestine of Sheep or lamb. This is a nonvegetarian's delight and those with adventurous taste buds should try.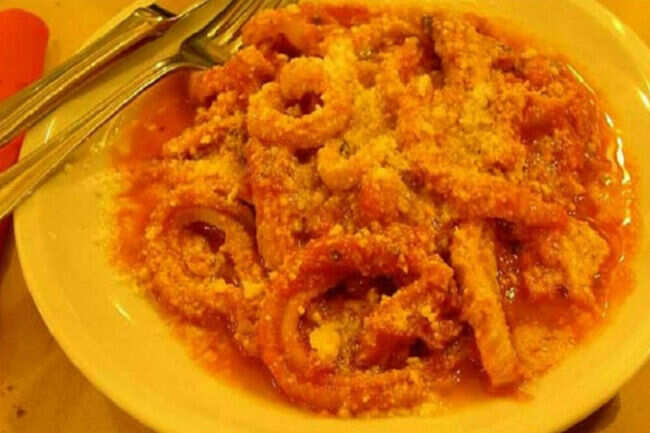 This is mixed with flour, spices, and coriander to form a gravy-like consistency which is served hot.