'It happens only in India…' We've often heard people rant that India is a land of mysteries and wondered where the notion came from. Well, we've finally got an answer for you! India truly has zillions of secrets buried deep in its most bizarre of places; that either leave people wide-eyed with shock or freak them out when they learn about them. From hills that pull cars up to motorbikes that are worshipped, India is home to the most unusual of places. We've listed some of those Mysterious Places In India To Visit Which Are More Bizarre Than The Bermuda Triangle here to tell you of the wonders this amazing country holds.
Most Mysterious Places In India
Seldom is a country found with such a wide variety of places that wreak feelings of wonder and amusement. From towns to temples and hills, only your imagination can run wild about these supreme and unique destinations. On that note, here is a list of some of the Mysterious Places In India To Visit Which Are More Bizarre Than The Bermuda Triangle that will take your breath away! Take a look at your next trip.
The Hanging Pillar At Lepakshi, Andhra Pradesh
An important archaeological and historical site in India, Lepakshi is known for its architecture and painting. This temple dedicated to Lord Shiva is among the most mysterious places in India, owing to its famous floating pillar.
The Mystery: Among the 70 pillars at the site, one is hanging in mid-air, that is, it exists without support. People come to the temple and pass objects under the pillar, believing it'll bring prosperity into their lives!
The Mini Desert At Talakad, Karnataka
Located on the banks of river Kaveri, in the Chamarajanagar district of Karnataka, lies a village buried deep in the sand. Talakad is believed to have been home to about 30 temples once, 5 of which are Lingams representing the 5 faces of Lord Shiva.
The Mystery: It is believed that a widowed devotee of Lord Shiva had once cursed the land. Following which the village turned into this strange desert and a mysterious place in India; where the river Kaveri mysteriously transforms into a swirling whirlpool.
The Tale Of Twins At Kodinhi, Kerala
Image Source
The extraordinary factor about this otherwise ordinary village in Malappuram, Kerala is the strikingly large number of twin births that it witnesses. Kodinhi, or the 'Village of Twins', as it is now called, holds an eminent place among the mysterious places in India!
The Mystery: Once you set foot into this village, you'll start seeing doubles of almost everyone! Kodinhi is currently home to over 200 pair of twins and two sets of triplets. And that's not all! Kodinhi's women who are married outside the village also end up having twins or triplets.
The Theory: Doctors believe that the reason for this strange phenomenon lies in the chemicals of the water in the area.
Levitating Stone At Shivapur, Maharashtra
The Hazrat Qamar Ali Darvesh shrine is no unusual shrine. The shrine is listed among the mystery places in India and is known for this one special rock that weighs 70 kg and can only be lifted by one means.
The Mystery: To lift the rock, 11 people are required to gather around it, touch it with their forefingers, and loudly call out the name of the saint who placed a curse on it, following which the stone rises in the air magically! The stone cannot be lifted by any other means, no matter how strong it is!
The 'Holy' Rat Infested Karni Mata Temple, Rajasthan
The Karni Mata Temple is one of the holiest sanctums, but little do people know that it is also one of the most mysterious places in India. The temple is home to over 20,000 rats. Revolting as it may sound, one is not allowed to kill, hurt, or even scare them away!
The Mystery: These rats, or 'kabbas', as they're called there, are considered to be highly auspicious, are worshipped, and safeguarded, which is why they hold more value than the humans visiting the shrine.
Door-Deprived Houses Of Shani Shingnapur, Maharashtra
Shani Shingnapur, a small village located 35 km away from Ahmednagar, is famous for its Shani temple. But that's not all that is famous about this village. It's one of the most mysterious places to visit in India citing religious reasons.
The Mystery: None of the houses, schools, and even commercial buildings in this village have a door or even a door frame. In addition to this, not a single crime has ever been reported here.
The Gravity Defying Palace At Lucknow, Uttar Pradesh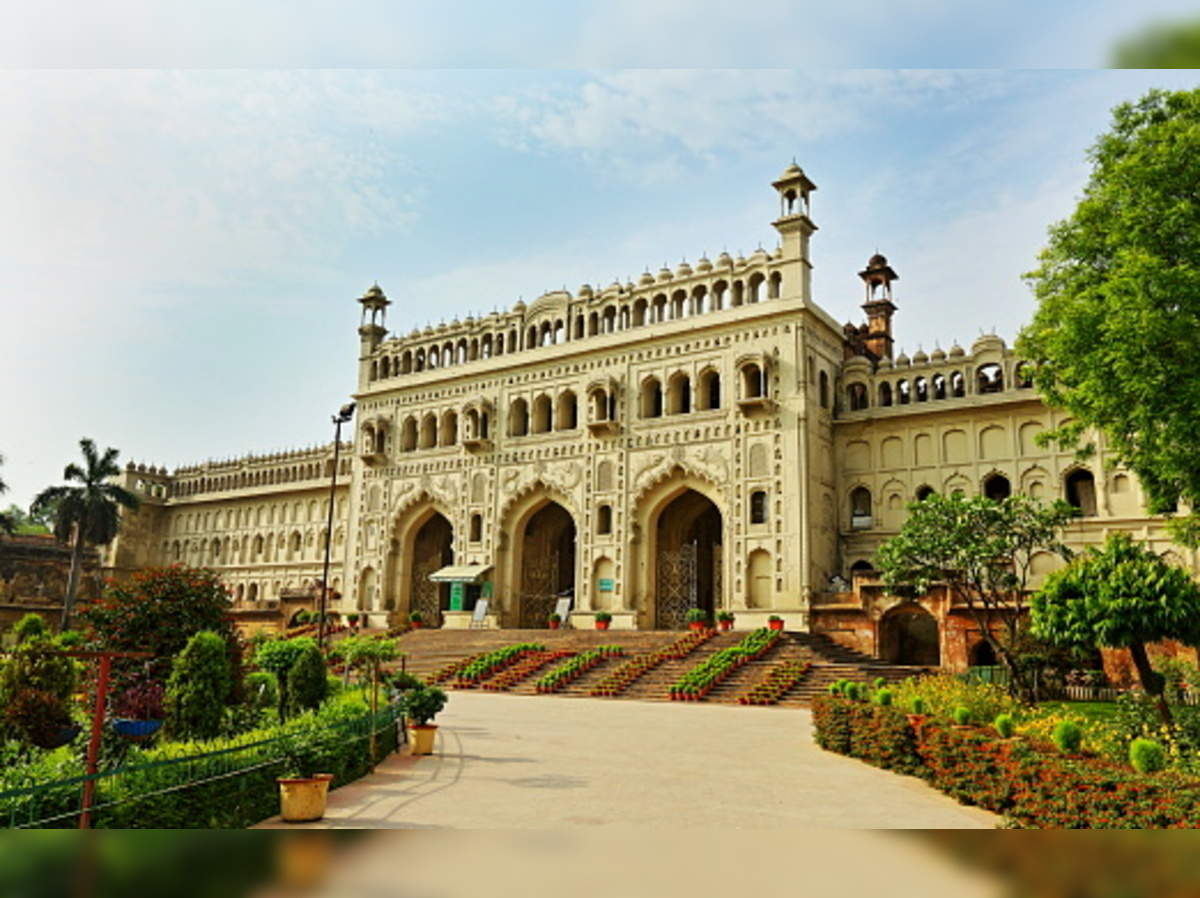 A stunning creation of the 18th century, Bara Imambara, with a blend of Arabic and European architecture is among the most mysterious historical places in India.
The Mystery: This monument's central arched hall is about 50 metres in length and almost 3 stories high…but without any pillars or beams supporting it. The main hall is also famous for its unique interlocking brick structure and the 'Bhulbhulaiya', a dense maze.
The Magnetic Hill Of Leh, Ladakh
The enchanting hills of Ladakh have more than mere beauty to offer. Magnetic Hill, located at an altitude of 11,000 feet above sea level is one of the most unusual places to visit in India.
The Mystery: Cars driving up the hill get pulled up of their own accord. That is, one can drive up here with the ignition of their vehicles turned off!
The E.T. Inhabited Kongka La Pass At Ladakh
At an elevation of 16,970 feet, the Kongka La Pass is one of the least accessed places in India, because is a disputed territory between India and China. But that's not what makes it one of the most mysterious places in India.
The Mystery: Some UFOs, as well as strange figures of humanoids, have been sighted there, according to many reports. So much so that the locals living around strongly believe that the area is home to aliens!
The Lake Of Skeletons At Chamoli, Uttarakhand
Roopkund Lake is a glacier lake located at an elevation of 16,500 feet in the most God-forsaken place in the Himalayas. But it's remote and dangerous location has got nothing to do with the gloom and despair associated with this lake. It's what lies beneath it that scares the shit out of most people.
The Mystery: Around 300-600 skeletons can be seen beneath the surface of the frozen Roopkund lake every year when the ice melts at this mysterious place in India. Radiocarbon tests and forensics date the corpses back to the 15th century AD.
The Shrine Of The Bullet Baba In Bandai, Rajasthan
There is a famous shrine somewhere in Rajasthan, that is believed to protect travellers. But what makes this one unique is the fact that people don't worship the usual figurines of Gods and Goddesses here. What they worship, is a motorcycle!
The Mystery: A man named Om Singh Rathore, or Om Banna, had died at this very spot in a tragic accident while riding back home on his bullet. What followed was a series of unusual happenings wherein the police would take away the bike, empty its fuel tank, and bind it in chains, but it would return to the same spot before daybreak…every single time! When the authorities finally gave up, the locals built a temple around this bike, which is now listed among the most mysterious places in India owing to the story behind it.
Suggested Reading: Kinnaur Kailash: A Trek To The Abode Of God
Stupefying, aren't they? So, now when you know about such places why don't you visit them in real to have the awe-striking experience? If you know of any more Mysterious Places In India To Visit Which Is More Bizarre Than The Bermuda Triangle, let us know in the comments below. Don't forget to share this with your friends too to see their dumbfound reactions! Plan your next trip to these places in 2021 itself.