Uttarakhand a state of mysteries and divine beauty. Well folks once again we meet, I welcome you to the state of travellers that is Uttarakhand. Uttarakhand is known for the paradise it provides to travellers with its scenic beauty and pilgrim centres. Be it a nature lovers or even if you are associated with religious beliefs then this is a perfect state to visit since this is an endless natural beauty reservoir and also a place for divinity. Wherever your faith is placed be it in god or in the powers of nature, this place will inspire you into living a life of contentment and peace.
8 Amazing Places in Uttarakhand You Need To Explore
This article will give you information on the places in Uttarakhand. So folks pack your bags and jump into this search of amazing places in Uttarakhand that you can travel to.
Dehradun
First up is Dehradun, The capital of Uttarakhand which is situated in the Himalayan foothills. Dehradun gives all the travellers a picturesque view of Himalayan ranges. Dehradun also has both the river Ganges and the Yamuna flowing on either side of the city. This place is famous for its splendid architectural display by some of the ancient constructions situated there. In Dehradun, there are many places to visit such as the Tiger Falls, Robber's Cave, Malsi Deer Park, Tapovan and the Wadia Institute of Himalayan Geology. Most of the places mentioned here houses some of the best rhododendron and oak trees and deers amid natural surroundings. This is one of the best places in Uttarakhand.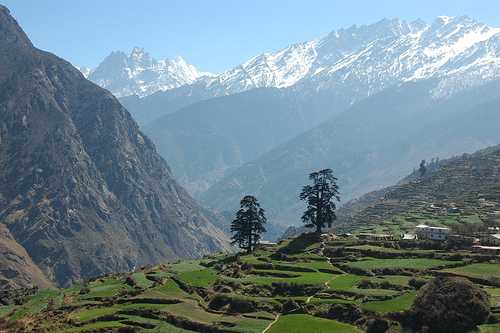 Nainital
Second in the list comes Nainital, mostly referred as the 'Lake District of India'. Nainital situated at 1938 mts. above sea level, is a sore sight for all travellers which can actually relieve them from all types of stress. Nainital is located around the famous Naini Lake in a valley with mountains all around it. Nainital is the place which can actually act as a hotspot for travellers rendezvousing with nature. The places you can visit here are Naini lake, Naini Peak, Tiffin Top, Land's End and Kilbury Bird Sanctuary. This is truly one of the best places in Uttarakhand for just married couples.
Mussoorie
Next, we go to the altitude of 6000 ft to visit the magical Mussoorie which is said to be the 'Queen of Hills'. The snow-covered Himalayan peaks, the land with endless beauty and beautiful climate all year long will pure your soul from the within. The beauty of this place mesmerized Captain Young of the British army who eventually built his residence in this beautiful and magical place in the year 1820. The number of happy tourists keeps growing here just like the beauty of nature which resides here. The places you can visit here are Kempty Falls, Happy Valley, Camel's back road, Gun Hill, Mussoorie Lake, Sir George Everest's House and Lal Tibba. The places mentioned here houses some of the best scenic points in the whole Mussoorie and also the beauty of nature that is embodied here.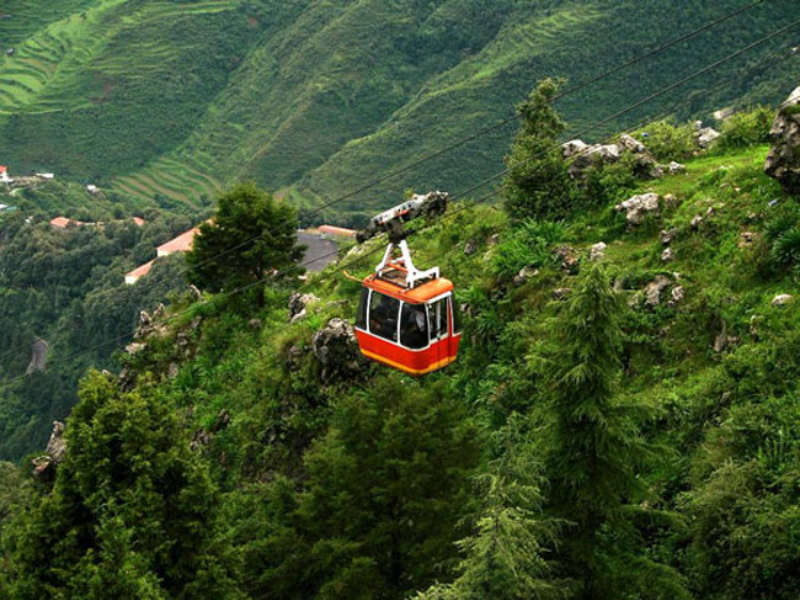 Rishikesh
Next, we come to the soul of pilgrims in India and that is Rishikesh. It is a blend of tranquillity and adventure. Its location makes it a hotspot for tourists, travellers and worshippers. It embodies the beauty of both river Ganges and Chandrabhaga with the view of scenic hills. You will find here many adventurous activities such as trekking, rafting and camping. Rishikesh is also known as the Yoga Capital of the World. The places to visit here are Laxman Jhula, Rajaji National Park, Jumpin Heights, The Beatles Ashram, Swarg Ashram, Neelkanth Mahadev Temple and many more. This is surely one of those places in Uttarakhand which embodies an endless amount of peace and soul enriching experience for everyone.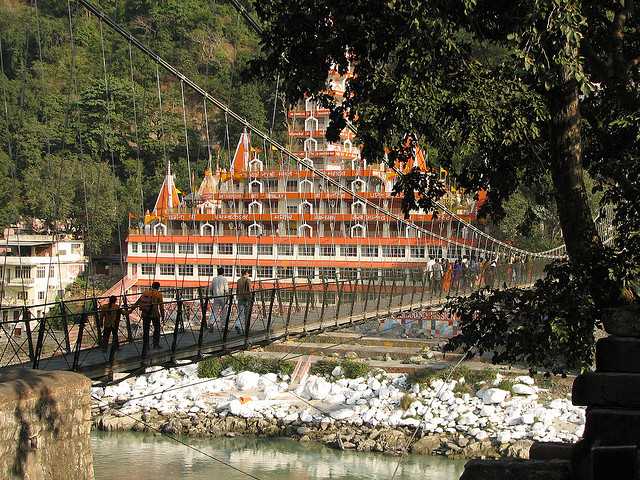 Haridwar
Now we come to Haridwar which is mostly known as the 'Gateway to God'. Since it houses a lot of temples and ashrams. This city is considered holy which eventually attracts a great number of pilgrimages to this divine place. The world-famous festival 'Kumbh Mela' takes place in this spiritual place once in every three years. This festival is so huge that it attracts tourists and travellers from all over the world in great numbers. The places to visit here are Har Ki Pauri, Vishnu Ghat, Pavan Dham, Vaishno Devi Temple, Shanti Gunj and Bharat Mata Mandir. This is easily one of the best and amazing places in Uttarakhand to visit due to the divine purifying energy it provides to everyone who visits Haridwar.
Kedarnath
Now we come to a small town located in the Gahrwal Himalayan Ranges that is Kedarnath. It is considered as the home of Hinduism and it also houses the famous Kedarnath Temple. Kedarnath's geological location couldn't be anymore perfect, as it surrounded by mountains which depict that Kedarnath is the majestic jewel of the mountains. The places to visit in Kedarnath are Kedarnath Temple, Gauri Kund, Chorabari Tal, Triyuginarayan Temple.
Recommended Read: Best Indian Trekking Destinations You Must Explore
Badrinath
Next up is another pilgrim centre of Uttarakhand and that is Badrinath. This holy town is located between Nar and Narayan, the mountain ranges. This place is shadowed by Nilkantha Peak which will surely make you engrossed in its beauty. The places to visit here are Badrinath Temple, Hot Springs, Neelkanth Peak, Valley of Flowers. The places mentioned here are some of the most beautiful sights of the World and shouldn't be missed at any cost. This is another of the best places in Uttarakhand to visit besides Haridwar.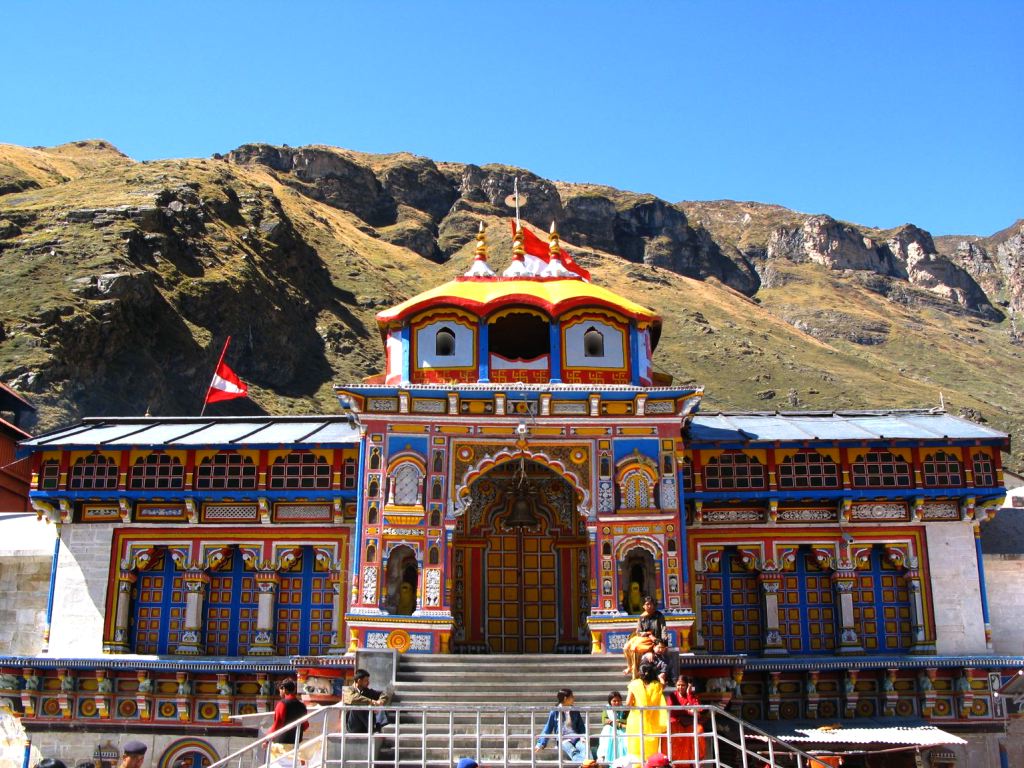 Kausani
Kausani a land of Mother Nature itself! This hill station is located at a height of 1890 meters. The place is famous for the view of up to 350 km of Himalayan Mountains which depicts their picturesque view and a jaw-dropping scenic view of Mother Nature. The beautiful places to visit here are Lakshmi Ashram, Anasakti Ashram, Baijnath Temple, Kausani Tea Estate and the Rudradhari Falls and Caves. This has got all the features of Mother Nature and is also part of one of the amazing places in Uttarakhand to visit.
Well, folks, it was truly one of a kind experience of travelling through the beauty of Uttarakhand be it in the religious sense, nature lover sense or even in a traveller's sense. But remember that these are just words depicting these places and if you happen to visit any of the places given above then folks remember to capture that place in a moment and cherish that moment for all eternity. In the en, folks remember that "The Earth has music for those who listen". Go on what are you waiting for, pack your bags and get ready for a soul-enriching experience by visiting these amazing places in Uttarakhand.