2020 was a very boring and dull year for most of us. Sitting at home, quarantined in our PJs we spent days browsing through some good travel destinations.
Most of us are itching to get back on our feet and have some adrenaline rushing through our veins again! At such a time, we bring you a list of great adventurous activities that you need to try out for sure. Start planning your trip right now and enter 2021 with a blast!
1. River Rafting
This is one of the most thrilling things to do in the valleys of the majestic Himalayas. It is also called white water rafting owing to the high waterfalls and pristine clear waters. The Spiti and Pin rivers present in the valley are perfect for some awesome River rafting.
This sport will fill you with chills and excitement. This is special since it is white water rafting here where the river is more difficult to gauge and hence makes for a great adventure. Gather all your friends and take this daring ride!
2. Paragliding
Soaring through the blue skies free from the worries of the world is the greatest experience to gift oneself! It fills you with great synergy and happiness as you go soaring high.
Paragliding is very common in most areas of the Himalayas. There are places like Jammu, Kinnaur, and Dehradun which has great valleys and snow-covered mountains from which you can enjoy some great paragliding experiences!
3.Mountain Biking
Bikers will enjoy visiting the many hills and mountains of Himalayas. You can also cover many places as a road trip using bikes that are available on rents. Some great places are Kinnaur, Darjeeling, and Mussoorie.
Biking is especially popular near the Suraj lake in the Spiti valley owing to the rugged terrain which provides it the perfect ground. So, get all your fun-loving friends and go for a glamourous trip of your own!
4. Skiing
Skiing is a special activity that can only be enjoyed in snowy areas. It is a very enjoyable activity and one of the specialties in the Himalayas owing to its giant snow-covered peaks.
Auli, Kumaon, and Solang valley are some very popular destinations to try out skiing. Auli is also famous for being a great honeymoon destination. SO if you and your partner are both adrenaline junkies then this adventure is definitely for you!
5. Trekking
Looking for the coolest way to spend your bachelor's trip or for a sassy bachelorette trip? Why go far, when India offers so much. It's perfect for all the adrenaline pumped hearts out there.
Enjoy some heavyweight trekking on the Manali Trail. There is also a lake here called the Dhankar Tal around which the terrain is perfect for trekking.
6. Mountaineering
It is also called as rock climbing and is a very humbling and fulfilling experience. It is very difficult and requires a lot of extensive training in order to attempt mountaineering at any of the Himalayan peaks.
Parvati Valley and Miyar valley are some very popular mountaineering spots. If you are very interested in trying this out you can surely enroll for courses. These train you physically and mentally for the experience.
7. Kayaking and Canoeing
If you are a water baby, then this is also another great adventurous activity like river rafting. This is an extremely exciting and low key sport as compared to white water rafting.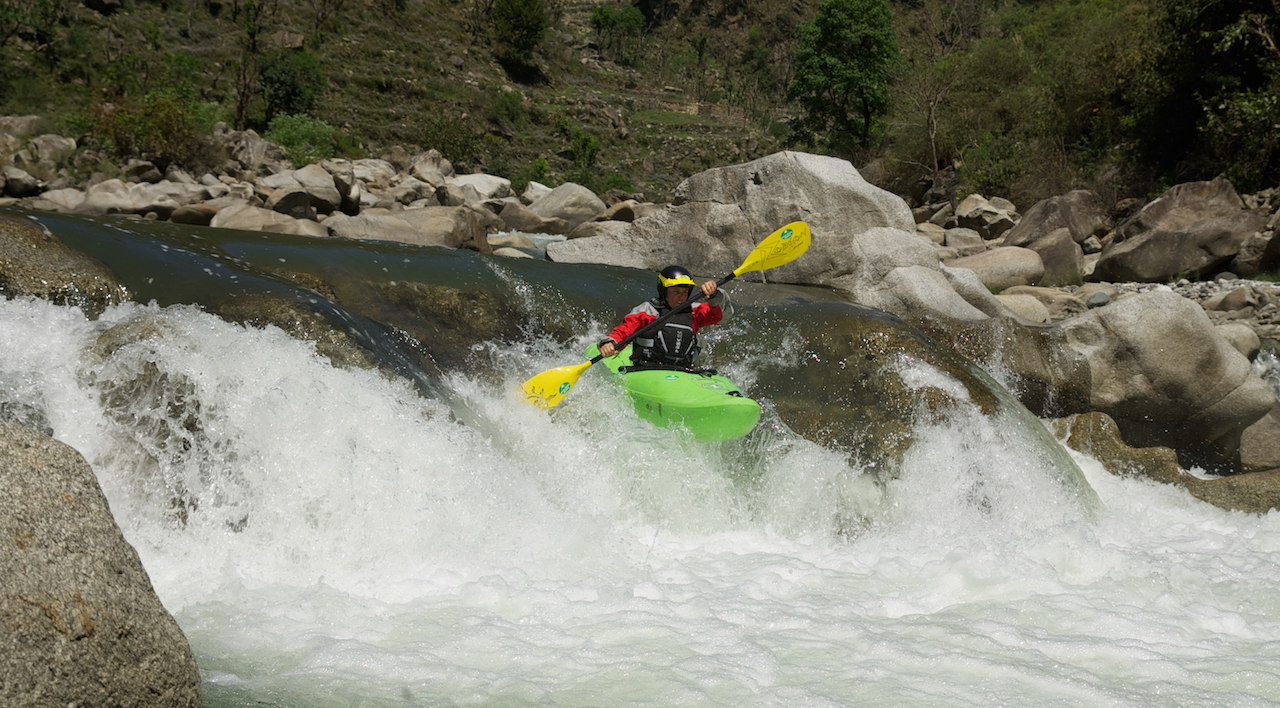 With little training, you can kayak your way around all the beautiful lakes. Some places this is offered are Wular lake, Nagin lake, and dal lake. If you become a pro at this sport you can even attempt some canoeing at Rishikesh with its very heavy waterfalls and ravaging rivers!
8. Bungee Jumping
One of the best things about this activity is its flexibility. Other than extremely heavy rainfall, you can enjoy this activity almost all year-round. It also requires very little training to experience this adventure and thrill!
There are other such sports like flying fox and giant swing as well which belong to this class of sports. If you truly want to experience extreme chills and thrills buy the entire package consisting of all these flying adventures!
We hope this helped put your mind to some ease and you got a good virtual guide to some interesting and adventurous activities! so pack your bags and get moving!