Hello Folks, How are you all travellers doing? Pretty well I guess. This article is pretty unique since it is all about the things you should carry with yourself while you are travelling by air. Now have you travelled by Air? If you have, then you would know how annoying it is when you forget something at your house or even keep the important things in the baggage compartment.
The last time I was on a flight I had seen first time flyers pray to the god and also regret the decision of not carry some things with themselves while they are travelling by air. So if you do not want to regret keeping an important thing in the baggage compartment then this article is for you!
Since, here I will give you the 7 Things you should carry if travelling by air. Well then lets get this article going. Strap-on the seat-belts and worry not about the luggage!
When travelling by air, you might keep your medicines in the baggage compartment. But beware it can turn out to be devastating if the medicine bags are stolen and you are in dire need of the medicines. That is why I suggest you have your medicines in your carry-on luggage. Thus, increasing the safety of your medications while you are travelling by air.
Image Source: https://3.imimg.com/data3/WH/IV/MY-7557232/generic-classic-medicine-tablet-500×500.jpeg
This is by far the most important thing in the whole of 21st century. As you always require charger with yourself even while travelling by air, As the charger recharges your phone that in turn keeps you connected to the world! In all my years of air-travels, I have seen many people worrying over keeping their charger in the baggage compartment. That is why I suggest you to keep your charger in your carry-on luggage so as to charge your phone when you are on the go.
Image Source: https://images-na.ssl-images-amazon.com/images/I/61RB4vyGzKL._SL1100_.jpg
When travelling by air you would have come across the flight menus. Which tend to provide food and beverages at literally sky-soaring rates! People do not have money to spend Rs. 200 – Rs. 300 just on sandwiches alone. That is why I suggest the people who cannot afford the cost of food and beverages while travelling by air to carry your own snacks and food items. At-least it will help you calm your in-flight hunger at a cheaper rate.
Image Source: http://www.whilemyboyfriendwassleeping.com/wp-content/uploads/2010/07/my-pugs-holistic-food-2.jpg
Any documents that are required:
While travelling by air, remember to carry your important documents that act as the reason of your travel if you are a sports player or even a chief guest at an event. If you are any kind of sports player who is going to attend any level of competition then you must always carry your invitation for that particular event. As the invitation can help to confirm your identity. Thus, always carry your invitations in the carry-on luggage instead of keeping them in the baggage compartment.
Image Source: https://www.tomorrowmakers.com/articles/financial-planning/6-documents-that-must-be-linked-with-your-aadhar-card
There are lately many news related to theft of valuables such as camera, jewellery, laptops etc. in a flight. People usually feel its safe to keep valuables in the luggage compartment of a plane. No doubt the luggage compartment is safe but most thefts take place from there itself. That is why I am giving the advise of carrying the valuables in your carry-on bags to ensure complete safety of your valuables while travelling by air.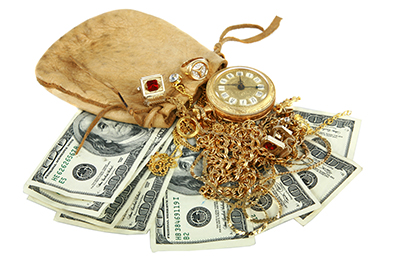 Image Source: http://www.tbeggert.com/images/pages/valuables.jpg
Carry your Entertainment:
While travelling by air, One can easily feel bored by only looking at the skies. That is why I advise you all to carry some means of entertainment that can be in the form of e-books and magazines or even some games. But remember to carry e-books instead of heavy books that just increase the weight. But most of all make sure to carry some sort of entertainment with yourself while travelling by air!
Image Source: http://aidanmoher.com/blog/wp-content/uploads/2012/03/Harry-Potter-ebooks.jpeg
Carry toothbrush, toothpaste and some face wipes:
I have observed that many people before landing freshen up themselves. So this tip is to carry some things that can help you freshen up while travelling by air. Around 20 mins before landing make sure to visit the washroom and just freshen up a little. So that you look in a presentable condition to others and not in that look of 'just got up from sleep'!
Image Source: https://groceries.morrisons.com/productImages/217/217058011_0_640x640.jpg?identifier=c02dc624667b7a72aa1c1608444dfc5b
Now we have landed folks or at-least these are the only 7 things that I knew of. I believe these are the 7 Things you should keep in your mind while travelling by air next time. If I have missed something, worth mentioning here then let me know of it in the comments section below. Oh and yeah, Have a great flight folks! Until next time then.