Hello Folks, How are you all doing? Hope everyone is doing fine as I am. This article is here to give all the thrill-seekers their love of lifetime. This time the topic is 10 Most Dangerous Travel Destinations in India, that means more fun basically.
The word Dangerous tends to raise the hair at the nape for many people and also makes us more alert of our surroundings. But to thrill-seekers it means life. In this article too we come down to give elixir to the thrill-seekers who are in search of some more thrill in their life.
When you look at India and travel combined then you only get the feeling of peace, eternity and afterlife. But there is a dark side too of India and travel combined. That's exactly what is going to be discussed in this article today with you. Just imagine the beauty of these places and don't get scared. After-all even am going with you on this journey of dangerous travel destinations in India.
So then shall we get on with these huh? Strap yourselves because it's going to be one hell of a spooky ride. But before getting started, Here's to the thrill-seekers and travel-junkies!
First up is one of the most infamous forts of India. This fort is infamously known for the haunting interiors it has and also for the exceptional beauty of the fort from the exterior. It is told that for visitor's safety the fort is closed after the evening time. Since it is said that the evil spirits come out after evening and those who stayed back even after the evening time either brought death upon themselves or either turned mentally ill after surviving in the fort after evening time. So I highly recommend you not to stay back after the evening time in Bhangarh Fort. But yeah do give a visit to this fort. These reasons were enough for including it in our list of dangerous travel destinations in India.
Image Source: http://makebiketrip.com/adminpanel/TourPackage/bhangarh-fort.jpg
Time for the most dangerous bridge in the whole of India, the Pamban Bridge. It is the only railway bridge that connects Rameshwaram to the whole of India! This bridge is more than 100 years old and is easily one of the most dangerous travel destinations in India. It is the first sea bridge in India, opened on 24 February, 1914! It is also the second most longest bridge in India spanning over 2 km and is second to the 2.3 km Bandra-Worli sea link in Mumbai. It is very dangerous all by the fact that is over 100 years old, but hats off to the maintenance team who has maintained this bridge till date and will keep doing it for more decades to come.
Image Source: http://images.financialexpress.com/2017/07/pamban-bridge8.jpg
It is one of the most dangerous travel destinations in India as it is the most coldest place in India. It takes the 2nd position for the coldest habitable area in the world! It is said the noises of Kargil War haunt this place along with the cold and harsh environment. It is a complete military area, so do not be surprised when you spot some war tankers passing by you or even a missile vehicle! It is also known as 'The Gateway to Ladakh'. The average temperature during winter is an astounding and a bone-chilling -20° C. All the cold-lovers this has to be a place on your bucket list.
Image Source: https://www.skymetweather.com/content/wp-content/uploads/2015/01/dras.jpg
Next up is one of the most mysterious as well as dangerous travel destinations in India. Since the trekkers have to brave the harsh conditions of this place and also have to handle a spooky sight. The trekkers have to brave a bone-chilling sight and that is, the sight of hundreds of skeletons lined up alongside the edge of the lake. Imagine yourself passing such a sight in the dead of night, pretty spooky right? But it is a place that is purely for a trek-lover. So, Trekkers do go and give this place a visit.
Image Source: https://indiahikes.com/wp-content/uploads/2016/07/Roopkund.jpg
This one is a pretty dangerous route and the lone route to get to the base camp of Kishtwar Kailash Mountain from Kishtwar. It is built to go in between the staggering and tall mountain faces. But the most dangerous and chilling factor is that it has no safety railings to the sides of the meandering roads. So every-time two vehicles come face to face with each other, One of them has to stare right at death's face and just wish to come back alive! These reasons were enough to make me include it in our dangerous travel destinations in India.
Image Source: https://adventurefanatic.files.wordpress.com/2017/02/kishtwar-kailash-road.jpg?w=640&h=428
Next up is a beach with heavenly beauty but is also the third most haunted place in India. It has to be another one of the most dangerous travel destinations in India. The bodies of Hindus are still till date buried here. Some people have also felt paranormal existence on this beach or have gone missing on this very same beach. People say that ghosts haunt this beach. The ghosts of the dead people buried here. Any thrill-seeker's delight is right here!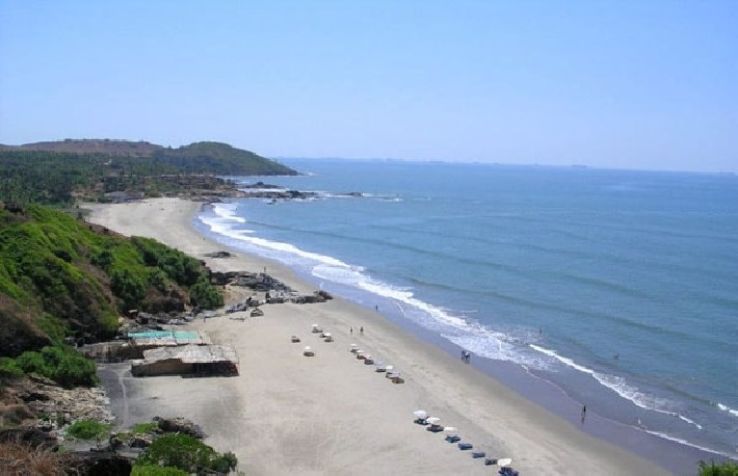 Image Source: https://www.hlimg.com/images/things2do/738X538/dumas-beach_1506004479t.jpg
This one is not so spooky but yet the risk involved here, makes it worthy of being included in the list of dangerous travel destinations in India. The risks come by in many forms here. Like the hanging bridge and pitch dark caves that can lead to afterlife pretty soon. Since, the wooden plank might be rotten and can break away as soon as you step on it. You also have the risk of being caved in when you are exploring the absolute mystical caves of Siju. The bridge is the most thrilling part but, because it has gnawed ropes and few rotten planks. So, watch your step here thrill-seekers.
Image Source: http://2.bp.blogspot.com/-DSVZQrYNISs/UQjDZEwaB7I/AAAAAAAArig/–05iI4JKQQ/s600/Loboc-Hanging-Bridge.jpg
Next up is the Phugtal Monastery. That is easily one of the most dangerous travel destinations in India. The reason is easy but a tough sight to handle. This monastery is located on a cliff-side and when you see through the windows you can literally feel the breeze hitting your face and compelling you to jump off the cliff. Another reason is that it is located at the very top and also there is very less roads leading there. Moreover the Oxygen level also drops considerably. So breathing problem patients beware!
Image Source: https://wintrol84.files.wordpress.com/2015/11/phugtal_010.jpg
This hill provides all the thrill-seekers and joy-ride lovers a tough time. Since it has a crazy 70 scary bends which tend to take a toll on you after a while. The road trip on these hills can easily tire out even the most experienced drivers in minutes. So it's better you take multiple drivers with yourself so that it reduces the workload on the driver. Also doesn't allow you to be pulled into the jaws of death. These reasons easily make it one of the most dangerous travel destinations in India.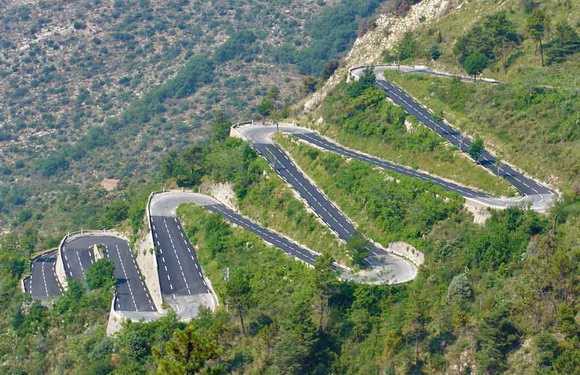 Image Source: https://www.aanavandi.com/blog/wp-content/uploads/2016/12/Kolli-Hills-1.jpg
It is a beautiful place with vast amount of flora and fauna which makes it look beautiful. This place is located in the one of the jewels of the seven sisters and that is Assam. This place is still till date infamously known for the terrorist organisations that reside here. It is said that this is one of the most dangerous train routes in India. Since, it is often seen that train drivers and personnel go missing here or get murdered here. These reasons are enough to send the heebie-jeebies down my spine. So only one advise, do not visit this place at all as it is the most dangerous travel destinations in India!
Well folks, looks like that was all the time I had for you today. Next time will be back with an even more exciting article. If you have anymore additional information regarding this article or the places mentioned here, then do let me know in the comments section down below.
Until then, Stay tuned folks and keep travelling.